First the good news – the Samsung Z Flip3 5G price has dropped by AUD500!!!
Unbelievable! The Samsung Flip Z 3 5G was only launched few months ago and the price has dropped by AUD500 which is about 30%.
If you are an iPhone die hard fan, of course the Samsung Galaxy Flip is not for you BUT if you are looking for an Android phone, I tell you the Samsung Flip is really a good phone because:
When folded in can easily fit into your trousers/jeans pocket or Wallet On Chain/clutch bag.
Samsung Galaxy Flip camera is very good. Compare it to your friend's iPhone and you will be amazed just how good is the Samsung Flip camera.
It is now cheaper than iPhone 13!!!
The Samsung Flip allows you to have a nano-SIM card and eSIM making it a Dual Sim phone.
HOWEVER, if you are a heavy phone user, the Samsung Z Flip may not be suitable for you because it only has a 3300 mAh battery.
I do own the first generation Samsung Galaxy Flip and I love it. I bought it at a discounted price from Recommended Retail Price for about AUD800 as Samsung was clearing stock just before the new Galaxy Flip 3 5G was introduced. Therefore the current price of about AUD1K for the latest Samsung Flip 5G is a very very good deal.
Click here to read my article titled My New Toy – Samsung Z Flip and Spigen Tough Armor
PUBLIC SERVICE ANNOUNCEMENT APPLICABLE WORLDWIDE
New York (CNN Business)Procter & Gamble has recalled more than 30 aerosol spray haircare products, including many dry shampoos and dry conditioners, warning that the products could contain benzene, a cancer-causing agent.The affected items include assorted Pantene, Herbal Essences, Hair Food, Old Spice and Aussie products, according to Friday's recall notice, which is P&G's second within a month. A full list of recalled products is available on the company's website, including the production code numbers affected by the recall.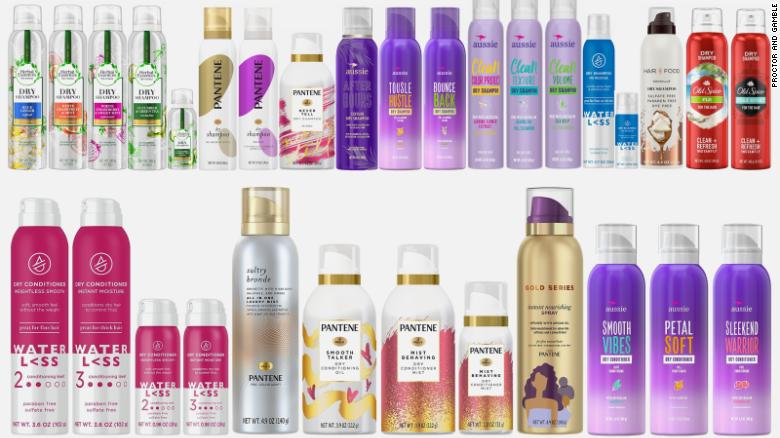 Above contents are copied from CNN – click here to CNN to read the complete report.
So Bros and Sis,if you have any of the listed products at home, you better throw away the products which have been listed as cancerous so that others do not use them!!!